At die casting factory, industrial robot prevent human error and accident by using data obtained from die casting simulations and 24 hours production systems shorten delivery time.
We aim high level of manufacture day and night with repeating improvement, close operator teamwork and accurate work in order to receive good evaluation from customer.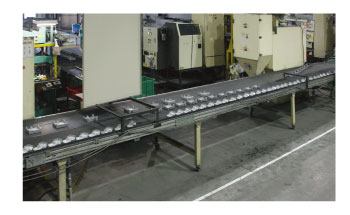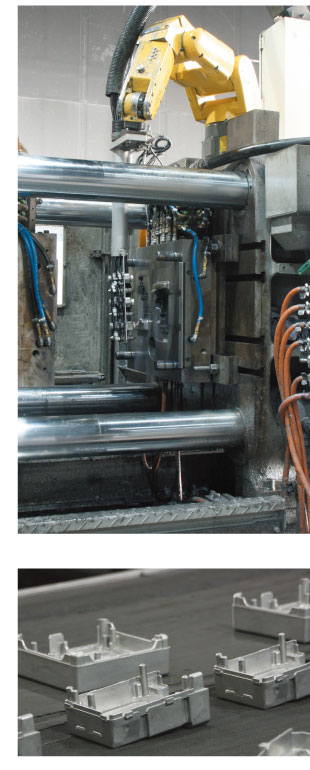 To predict the exact effect and smooth process for die casting, we improve the level of solidification and flow analysis, check the data thoroughly and keep exploring the construction method to reach required accuracy.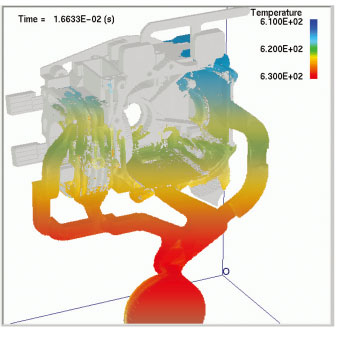 *You will need Adobe Reader to view and print out PDF files.
Click here to start download a free Adobe Reader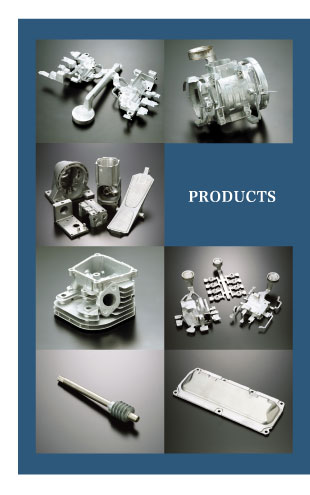 Depending on the products, we choose water-solubility or oiliness mold release agent.
Cooperate with mold material manufactures and mold manufactures in various methods of heat treatment and surface treatment improve process of forming and make life of mold longer.


Maintenance and conservation for mold is indispensable for high precision die casting.